Hike Raven Cliff Falls Trail, Georgia
Raven Cliff Falls trail is located near Helen, Georgia, and is 5 miles total round trip. The trail runs along Dodd Creek and has a beautiful waterfall as the finale. This trail changes elevation often, with short bouts of rock climbing and trying not to slide down muddy parts of the trail after it rains! This is a dog-friendly trail for leashed dogs.
After being cooped up in the house for almost 6 weeks after my first child was born, I was ready to get out and explore again! We picked this trail and went hiking with a friend and our dog, Lula. Ava was popped in my front-pack and we were off to see a waterfall. I guess I should have really done some research before heading out on this trail, and it was the first "strenuous" activity I was going through since delivery, and I had the weight of Ava back on my chest.
The trail was beautiful and peaceful, lush green plants and big hardwoods all around, and the trail was always within site of the creek. Hearing a creek running in the background as you huff and puff and sweat in the Georgia humidity does help you to keep pushing forward! Some areas had rocks in the trail that you needed to navigate over, and also sharp ups and downs in elevation, but you could easily overcome those, just make sure you have good hiking shoes that have some grip to them.
We also should have checked the weather.... about .5 miles from reaching the amazing waterfalls we read about, nature decided to open it's flood gates and it started pouring on us. Ben and our friend enjoyed it of course, but Ava, Lula, and myself weren't exactly thrilled. I just kept thinking about muddy feet and paws in the truck, and a soggy Ava! Thankfully, we weren't the only crazy people hiking around in the rain; this is a very popular trail regardless of the weather, and we ran into many friendly hikers who were still headed to the waterfalls or scurrying back like us!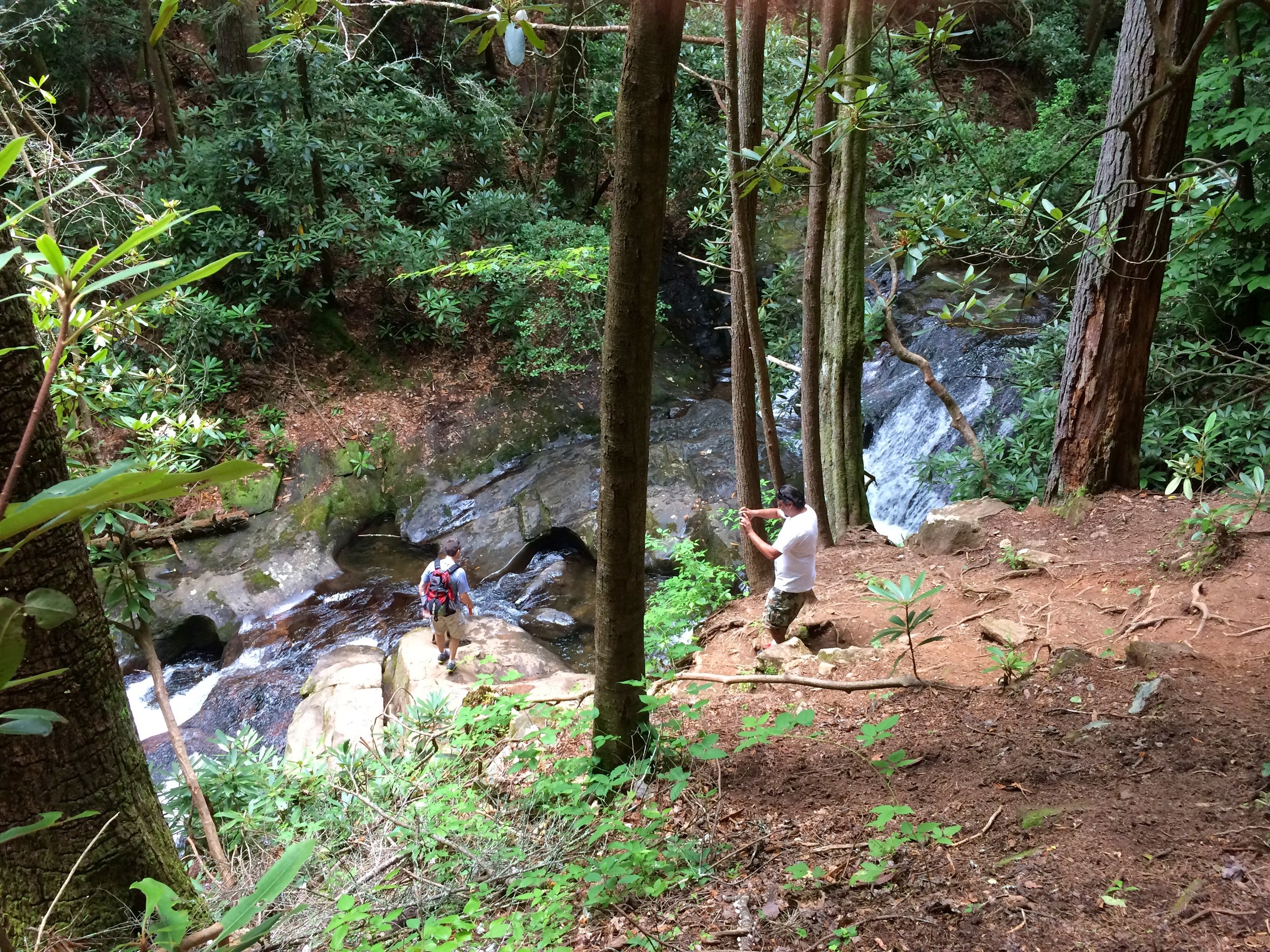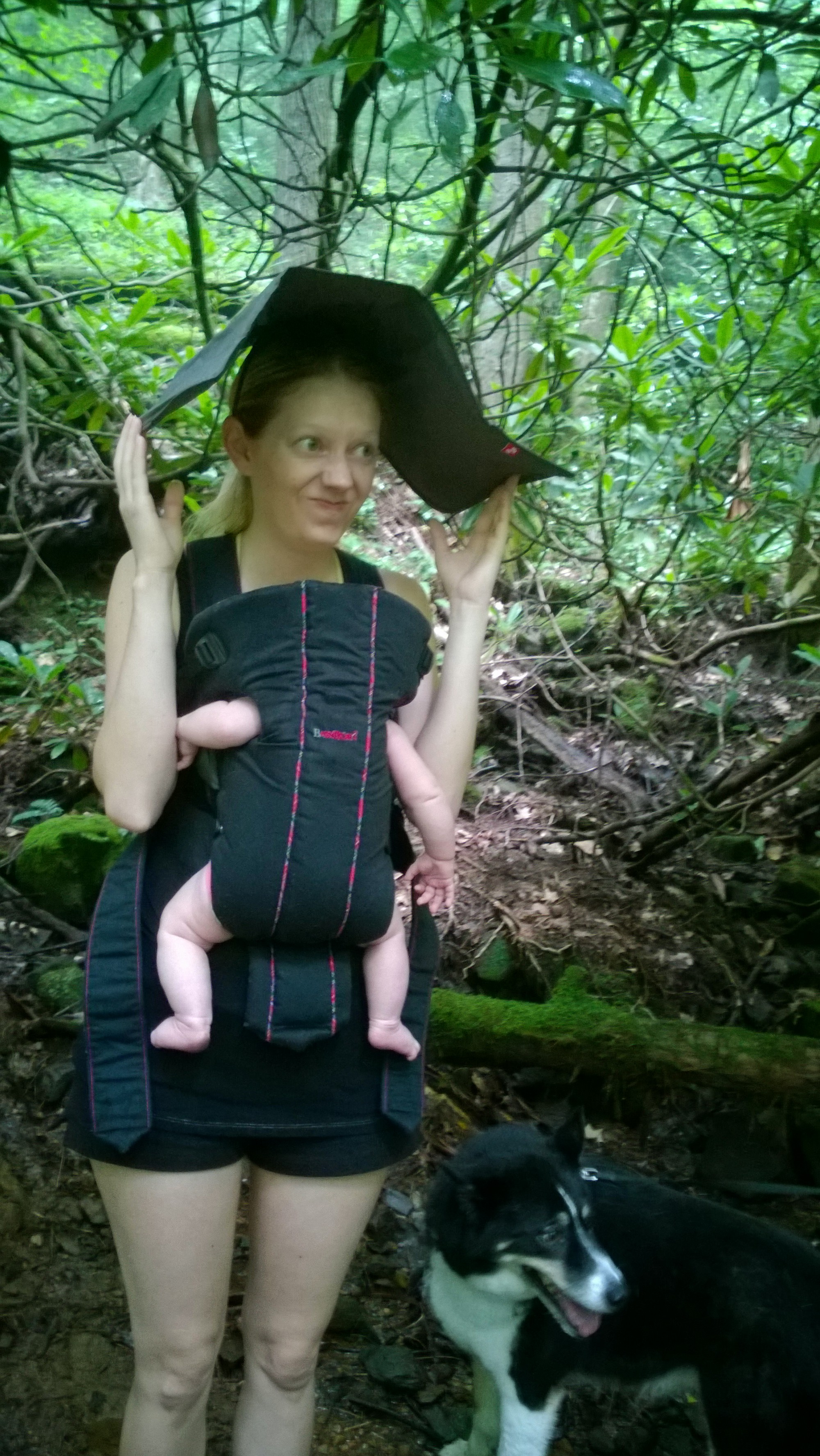 Unfortunately, we did not make it to the waterfalls. We waited it out for about 15 minutes and decided to head back. Most camera gear was stowed for safety so we don't have much proof of the boys slipping and sliding around on the rocks, falling, whining, and then getting up and continuing to play. We definitely plan to return here, as it offers camping as well. To learn more or see some photos on the waterfall we missed out on, visit the Georgia Conservancy website.
Do you have any experiences you'd like to share about Raven Cliff Falls Trail? Please comment below!
Happy road tripping!
Mindy Sullivan