Family Fun at Jaemor Farms In Alto, Georgia
North Georgia has plenty of things to see and do, with holidays bringing specific events to go and explore. If you are getting stir crazy and need a quick trip for some fresh air, this farm is a great choice! Jaemor Farms is a family farm that has been growing for over 5 generations, and practices sustainable farming techniques. It is a cute place for a quick visit and outing with the family, and very kid friendly. My family tries to visit at least once a year if its out of the way, but will make a quick stop if we are traveling through or near by. They have two locations, Alto & Commerce, but the Commerce location is just for selling the produce and other edibles. And beware... the Alto location is very close to some popular outlet mall shopping!
The fresh produce and deli offerings are a welcome change from the usual grocery store spree, and I love to stock up on different varieties of their hot sauces. The bakery items are very tempting but usually we behave and leave with mostly produce. I have yet to try their local honey but hope to soon. As far as available activities, they depend on if you are there during a holiday, special event, or just a normal day.
Some of the farms more popular events include:
Strawberry Festival
Date night on the Farm
Corn Maze and Pumpkin Patch
How To Classes
Farm to Table Dinners
U-Pick Days
School field trips
We last visited late September, 2015, which was just in time for fall pumpkins! There was tons of fall schnick-schnack everywhere as well, several kid friendly activities, and plenty of festive photo opportunities. First, we made our rounds through the food store and picked up some fresh veggies and hot sauces to send to grandpa in Wyoming. Then, we let Ava explore the giant pumpkins that were very fairly priced in comparison to some other pumpkin patches we have visited in the past.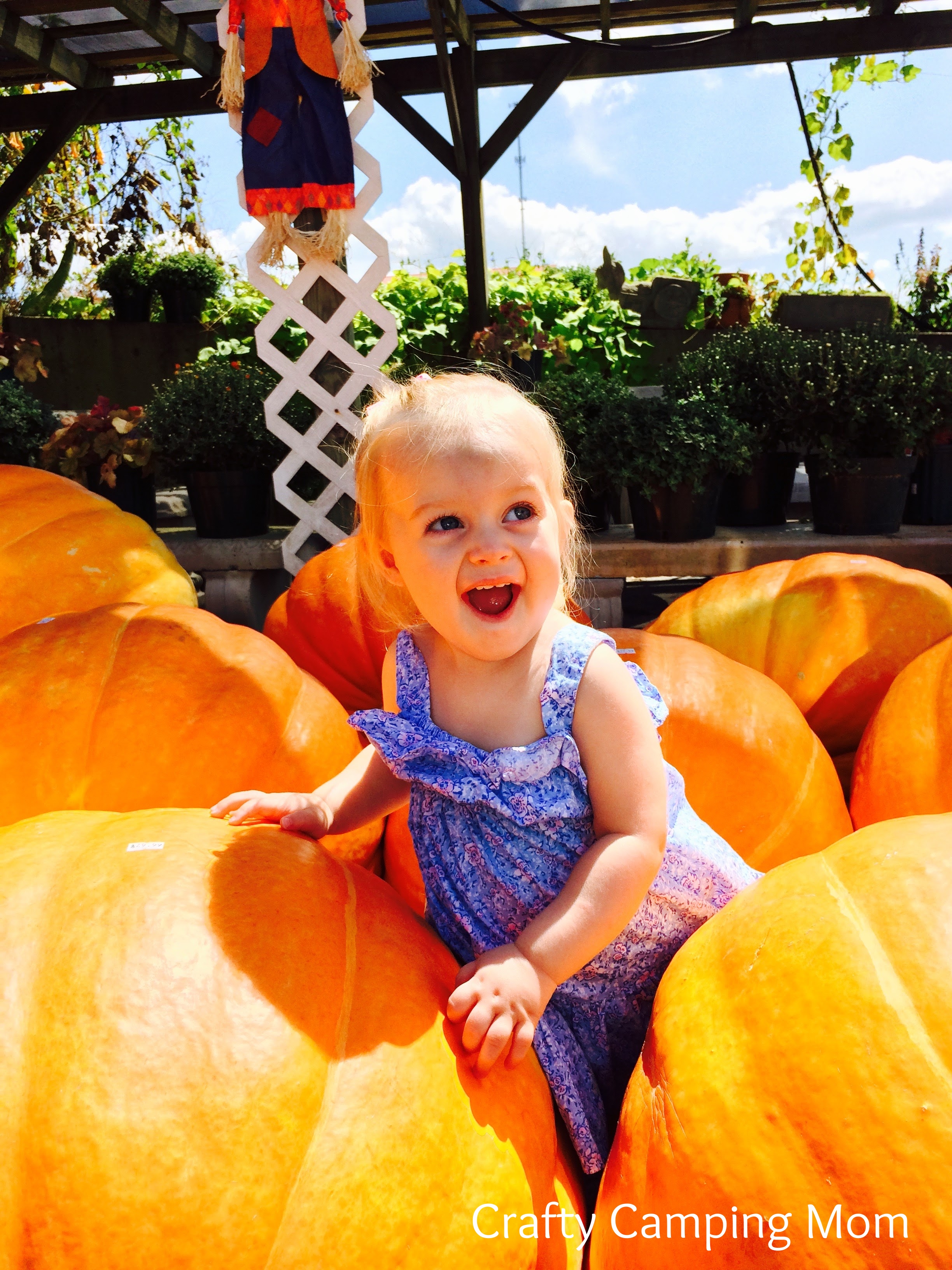 A couple of other things you could do, requiring ticket purchase (like at a carnival) :
Duck races
Petting zoo, small but probably worth it
Slide down a hill with sacks
Take the covered tractor ride around the farm
If you had to pick one activity from above, do the covered tractor ride! It's short, maybe only 10 or 15 minutes, but it takes you into the farming area and the guide (in jean overalls) shares lots of history about the farm. It's amazing to learn about the hundreds of acres used to grow and maintain the farm, and also to learn how much a typical season produces across all the crops they grow. It really puts consumption into perspective!
Jaemor Farms is a great piece of Georgia history, and should be added to your list of places to see when you're visiting north Georgia's beautiful mountain region. Find out more details on Jaemor Farms website.
Do you have your own experience you'd like to share about visiting Jaemor Farms? Please comment below, I would love to hear from you.
Happy Road Tripping!
Mindy Sullivan