Camping at Shoal Creek Park - Lake Lanier, GA
Finally, we were ready for our first camping trip, late summer of 2014. Before we could officially take off, we needed to invest in some things for the camper, like plates, utensils, soap, all the goodies needed to live for three days. To avoid needing a pet sitter, we keep our trips to a two night/three day schedule. And of course we need a dog friendly site so our dog, Lula, can join.

There were quite a few positives from this trip that will definitely make us return during summers.
Pro's
The lovely inexpensive rates - It's not a state park but it had similar rates (under $35/night with water and electrical).
Dog friendly - yep! Pets were allowed with typical rules to follow.
Large wooded lots with water frontage - Plenty of sites right on the water, and lots of space between your neighbors. Boats could pull right up to your beach lot.
Family friendly - many campgrounds have older long term campers, but our particular culdesac of sites consisted of families or middle aged couples.
No restrictions on motorized vehicles - This made quick trips to the restroom feasible with our 70cc dirt bike.
Unlimited daily guests allowed - As long as they paid the $5 parking fee.
Grill/picnic table/fire ring- this was available at each site.
Water sport rentals near by - Not located in the campgrounds, but many places were nearby. You could rent anything from kayaks to jet skis to boats of all styles.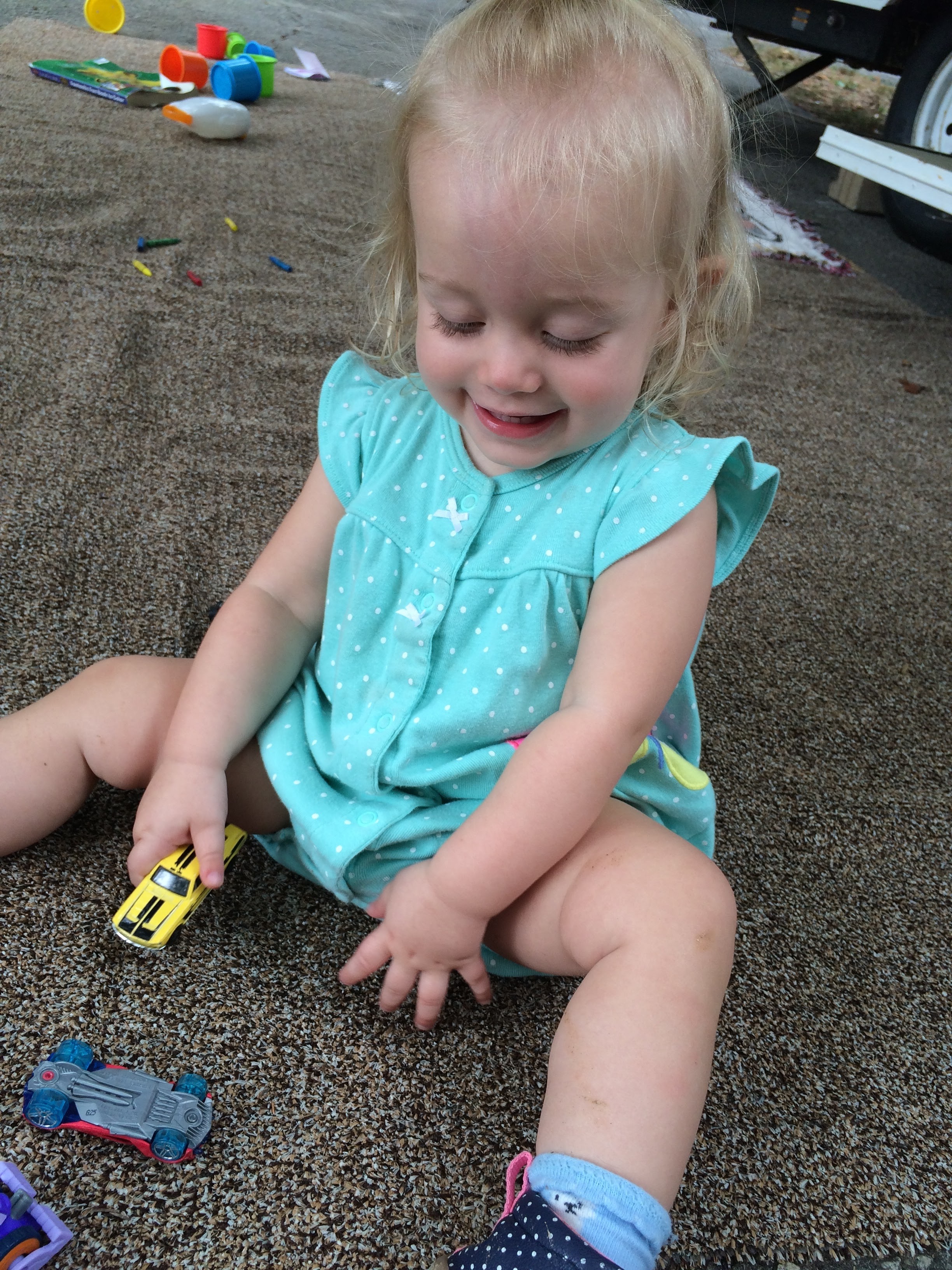 And now for a few cons we experienced:
Trash on the beach - Locals know Lake Lanier is a dirty lake, but I was surprised to see the trash accumulation along our cove. Pool noodle, old raft, plastic bottles, broken glass, you name it and it was there. I would have thought at least the larger items would have been picked up daily.
Natural erosion - There was a drop down from the camp site to the beach area, and natural erosion into the red Georgia dirt made it difficult and muddy moving back and forth to the water and campsite.
Bathrooms - Outdated, which seems to be the theme for all of our camp trips, but usable.
Piss ants - That's what I call them anyways... But the little black scavengers quickly found uneaten food or trash bags, so we made constant runs to the main dumpster up front. Be prepared with bug spray.
We did fairly well this first trip, minus a leaking sink faucet in the camper and the propane tank refusing to work... My advanced meal prep planning turned out to be easy and delicious, with the main star being my favorite grilled salmon recipe.

All in all, it was a great first trip and family success with a descent rating in our book!

Happy camping!
Mindy Sullivan

Do you have a favorite lake-front camping spot? Share below!